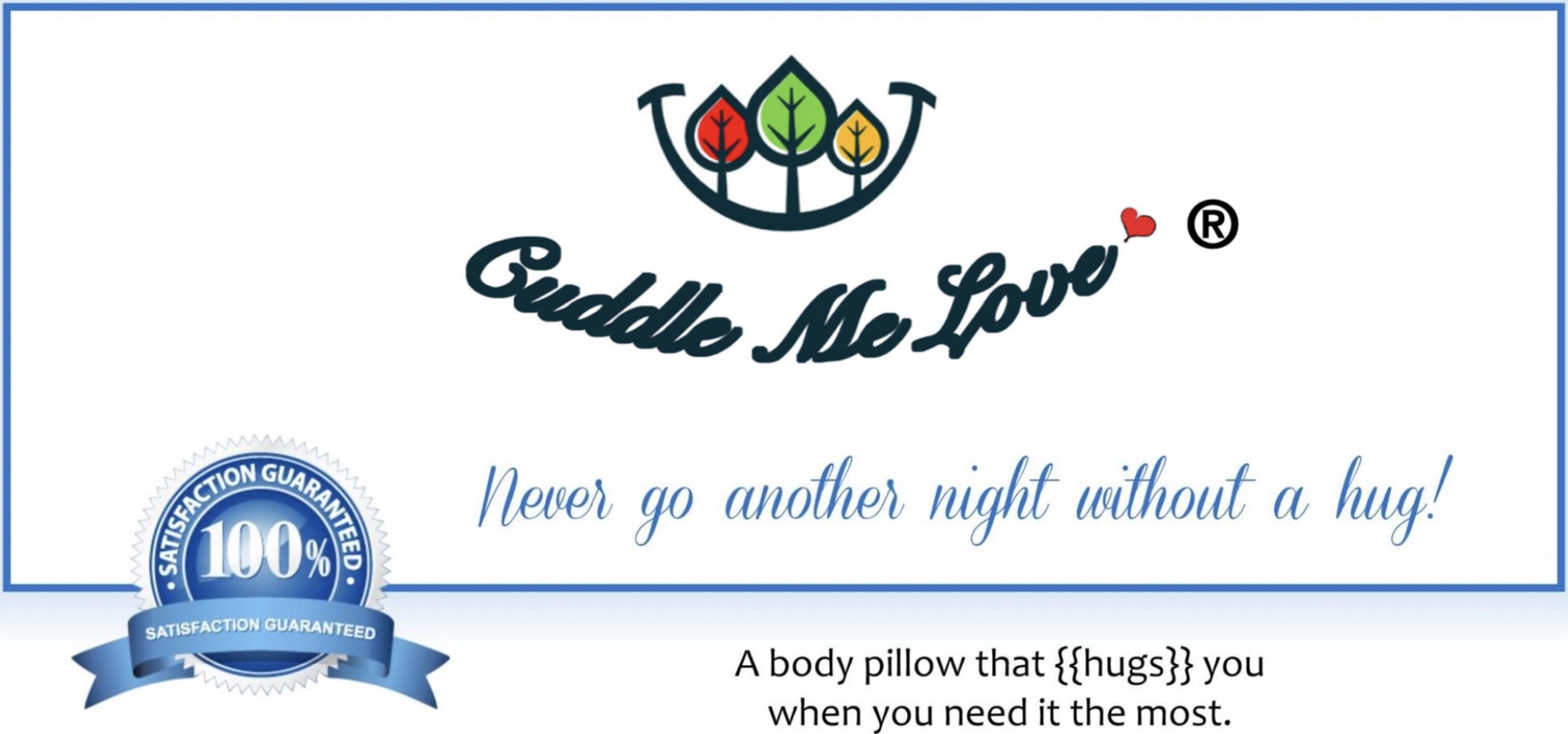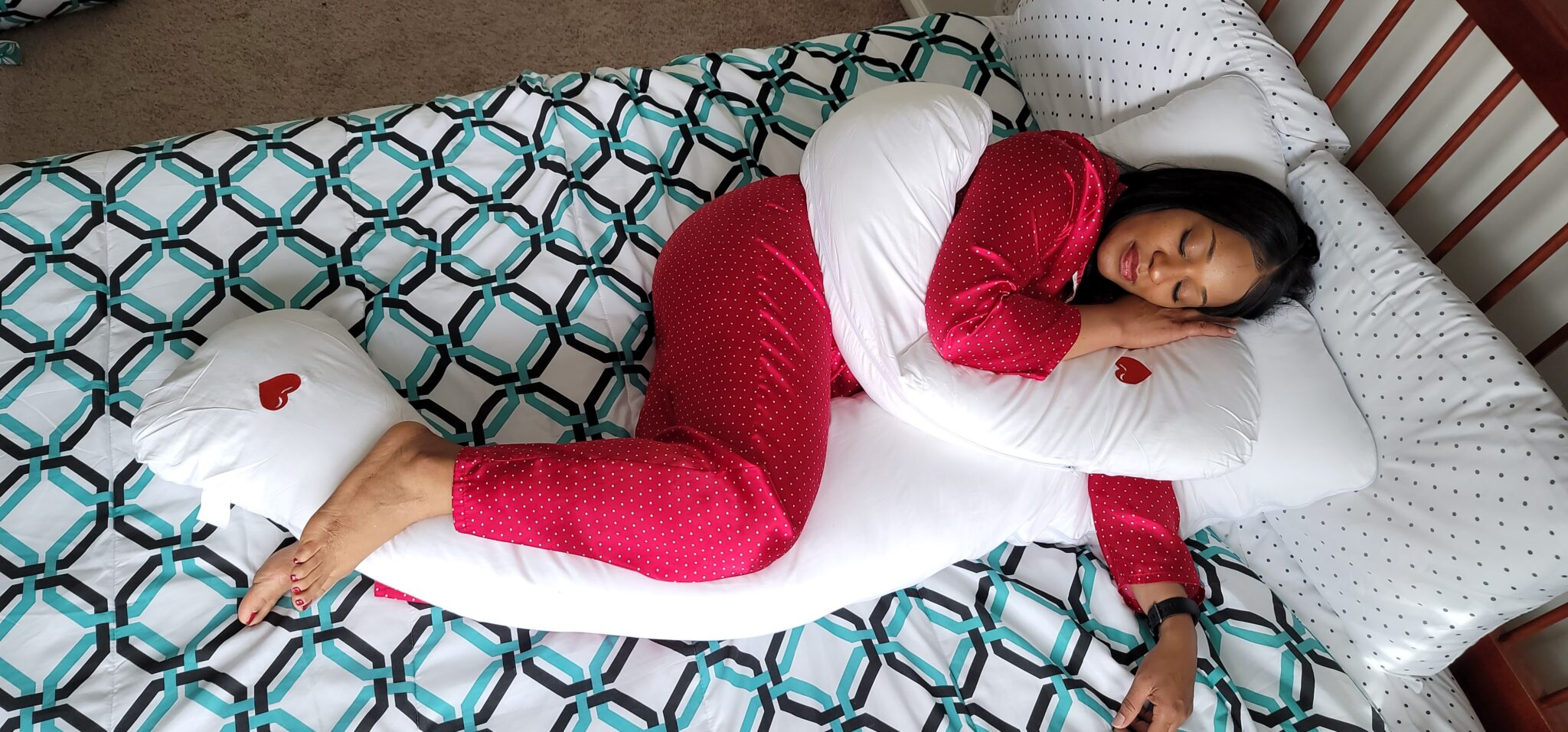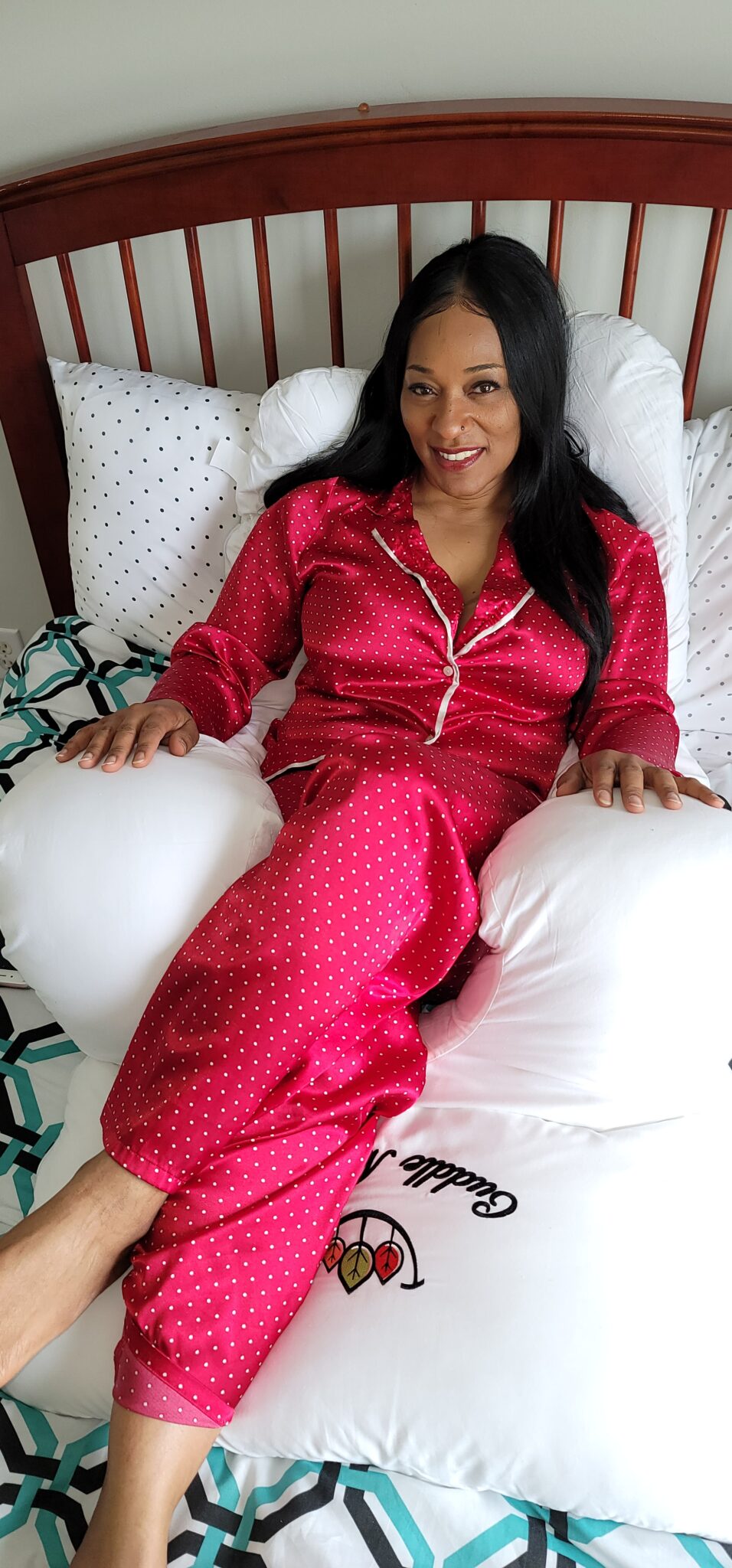 THE CUDDLE ME LOVE BODY PILLOW'S STORY
Lyn-Dee Eldridge is a Breast Cancer Survivor. The Cuddle Me Love Body Pillow was a solution to help her. Little did she know, it was also a solution for her to not feel lonely while healing after her Breast Cancer surgery. (She got divorced 3 weeks into radiation.) This amazing body pillow comforted
her, making her feel safe, cuddled, and loved. She never lost one night's sleep. She also found it helpful to sit-up comfortably while supporting her back, spine, hips, neck, and legs, with additional support for her knees, eliminating the need for extra pillows for various pressure points. Next, others who tried it were amazed at the comfort it gave them. It is also highly recommended for children with autism so they are tucked all around and feel secure, giving them the quality sleep they need and parents deserve. The Cuddle Me Love Body Pillow is a happy solution for many people and for many reasons. When you try it, you'll be like most by never being without it.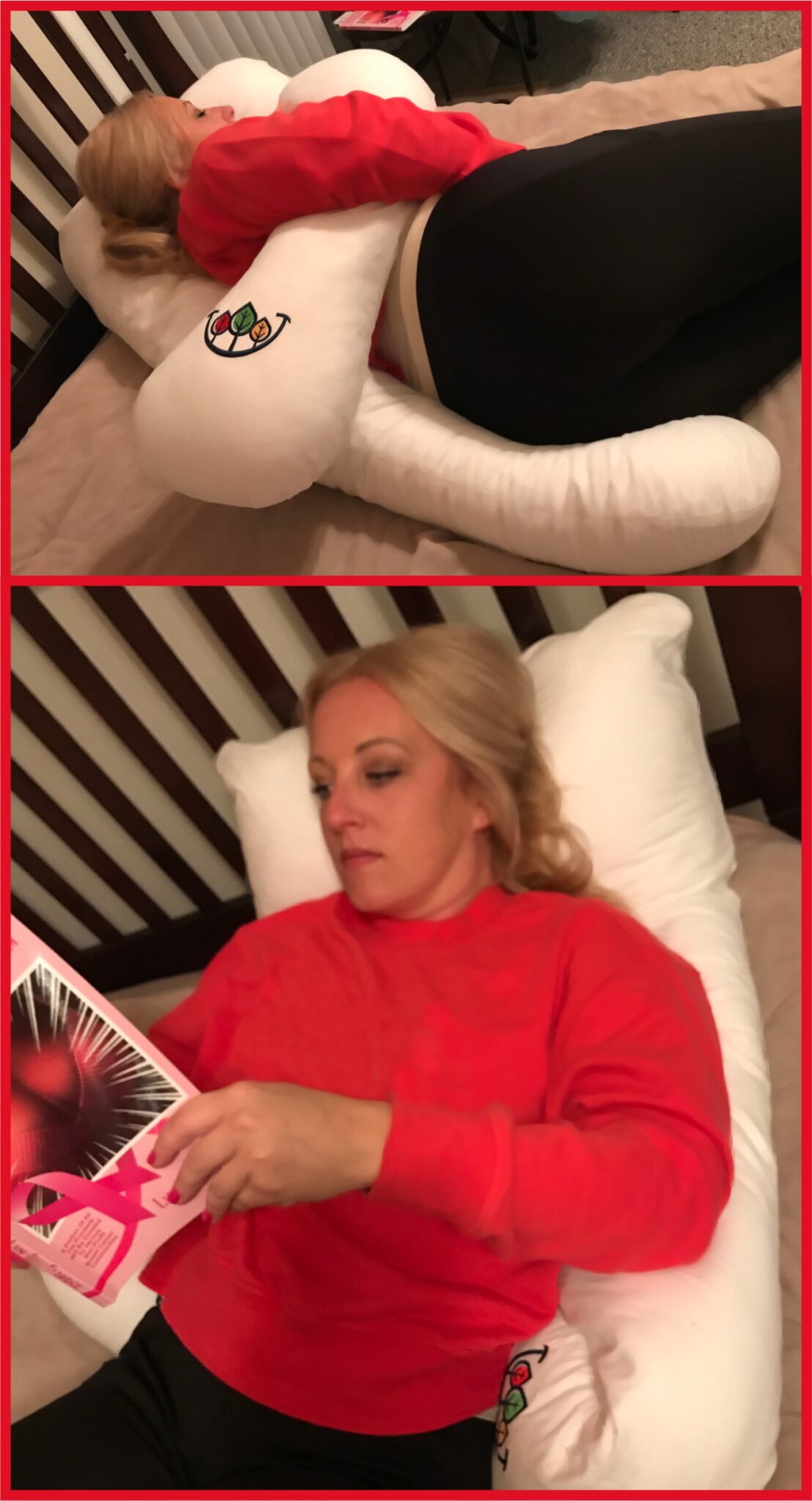 It's a miracle how many ways
the Cuddle Me Love body pillow benefits you!
Emotional support: A hug is worth thousand's of I Love You's

Good night's rest & wake up refreshed

Pressure relief for your the back, hips, neck, & spine; plus, knee & head support

Can be used as a bed table for eating, reading, or working on your computer

Minimized snoring

Use one unique pillow, instead of many

100% hypo-allergenic & machine washable; both pillow and pillowcase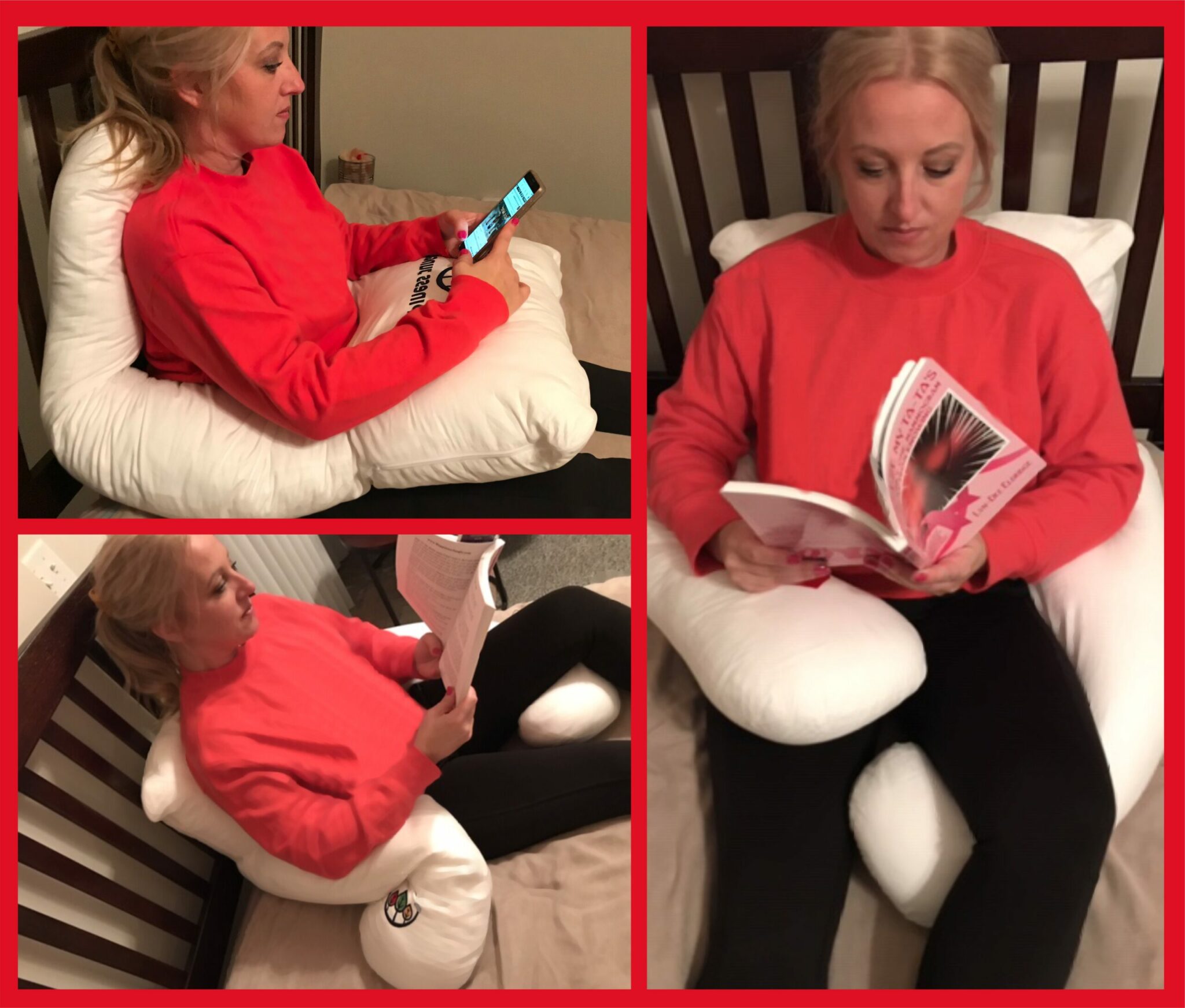 WHAT OTHER'S ARE SAYING ABOUT THE "CUDDLE ME LOVE" BODY PILLOW
"I travel a lot for work, which means many lonely days without my husband and kids. When I long for home and the touch of my loved ones, the Cuddle Me Love Body Pillow surely does suffice.What a brilliant idea! It hugs you from all sides as it wraps tightly around you in so many ways."
- Elena Rahrig
"At 67 years of age, a sound night's sleep is enormously important to me. I was very reluctant to try the Cuddle Me Love Body Pillow, believing that men do not need to hug anything at night, other than their "main squeeze." Boy, was I wrong. I loved its soft, comforting, and supportive feel. My nurse/ girlfriend has been telling me for years how important it is to support my body with a large pillow when sleeping on my side. I highly recommend this body pillow!"
- Richard Hunnewell
"I am a nurse in my 50's who works with cancer patience and I highly recommend the Cuddle Me Love Body Pillow to others. I love the warmth and comfort, and it enables proper alignment of the spine, as well as the neck. I could not sleep last night and wished I had the Cuddle Me Love Body Pillow!"
- Ellen Gordon
"The Cuddle Me Love Body Pillow is a helpful aid in my recovery from open heart surgery. It assisted my home recovery by helping me to prop my body up to protect my sternum. I would highly recommend this pillow to anyone going thru any type of surgery recovery. It certainly help!"
- Lisa Gruccio
"I tried the Cuddle Me Love Body Pillow and I was wowed. I never thought this pillow would be a perfect solution for me, but it is. I thought "why would a guy use this?" I used to use 4 pillows and now only one... this one!"
- Jeff Campbell
Get Your Cuddle Me Love Body Pillow Shipped Directly To You Today!