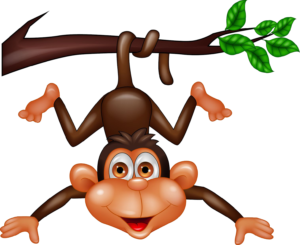 Please contact us directly to learn about opportunities to book Lyn-Dee for your next event:
Keynote Speaker
Hire a Keynote Speaker can tie various messages and themes into one coherent concept that will end with your guests taking notice. 
Motivational Speaker
Hire a Motivational Speaker to help you to boost the morale and energy level of your staff, inspire creativity and the gift of inspiration.
TV Personality
Hire a Famous Personality for corporate events, videos, voiceovers, endorsements and more. 
Companion
Hire a Companion! Are you tired of sitting at home because you have no one to go out with?  
Mentor / Life Coach
Hire a Mentor who will provide the unbiased advice you need most.  Let's work together to formulate a decisive plan to find your dream. 
Lyn-Dee Eldridge Motivational Speaker,  Contact Lyn-Dee Eldridge Life Coach,  Get In Touch with Lyn-Dee Eldridge Keynote Speaker,  Lyn-Dee Eldridge Author, Lyn-Dee Eldridge, Humorist,  Get in touch with Lyn-Dee Eldridge TV Personality, Certified Co-Brand Partner with Les Brown, Breast Cancer Survivor, Entrepreneur, am Lyn-Dee Eldridge, The Chief Happiness Officer and Founder of Happiness Jungle LLC. I am an Author, Keynote Speaker, Breast Cancer Survivor, Humorist, Entrepreneur, Certified Co-Brand Partner with Les Brown, Life Coach, and Business Mentor. I am also the Creator / Producer / TV personality of The Happiness Jungle TV Show.When your cookies crumble like mine have; cancer, abuse, divorce, grieving, single-parenting, co-parenting, step-parenting, becoming a caretaker, business owner, and dealing with financial pressures, (aka bankruptcy, and tax audited) you can learn how to work through everything with a happier, more positive attitude and purpose. I have been able to scale, measure and add value by turning all my cookie crumbs into opportunities for growt hand empowerment.
"I never said life was easy, but I did say you can be happier. You were born to shine, hold your own flashlight!"My career experience enables me to embrace the following audiences: Corporate America Multilevel Marketing Companies Cosmetologist Industry Hospitals and Health Care Medical and Pharmaceutical Industries Pet Industry

How my expertise inspires audiences:

 Very interactive Keynote addresses

 I am a Corporate Happiness Motivator

 Corporate Retreats benefit from my mentoring

 Personal, Health, Business, and Youth Motivational Speaking

 Schools to Colleges

 Zoom-based workshops

 Available for in-person appearances

To learn more about how I am able to help you as an individual or deliver an impactful, memorable address that will leave your audience happily uplifted, call 603-660-6010 or email mailto:lyn dee@happinessjungle.com

Aside from work, I enjoy dance, outdoor activities, and Broadway and live comedy shows.

SPECIALTIES: Author, Keynote Speaker, Breast Cancer Survivor, Humorist,Entrepreneur, Certified Co-Brand Partner with Les Brown, Life Coach, Leadership,Trainer, Mentor, Happiness, Creator and Producer, TV Personality, The Happiness Jungle TV Show