What are people saying about Lyn-Dee?
Book one of the world's happiest speakers for your next speaking engagement to motivate your audience.  

John Lieberman
Life-long Entrepreneur and Advisor to successful people.
It was a special pleasure to surprise my friend, Lyn-Dee Eldridge, and listen to her speak. Many thanks to my friend, Mary Rogan for the invitation. Lyn-Dee is a dynamic speaker. She engages each member of the audience using her life experiences, and making them relevant to all in attendance. She is clever and witty, and uses humor in the proper doses to drive home her message: Happiness is a personal choice. Her chats are uplifting and timely. I'm certain everyone at today's luncheon received a lasting 'jolt of happiness' from The Queen of The Happiness Jungle. Brava!!!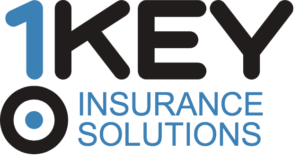 "What an amazing lady! Lyn-Dee has accomplished so much even when there were major obstacles in her way. To be a true leader, you have to be able to lead by example and Lyn-Dee has perfected this. She really understands what needs to be done to become a strong leader and she has a wealth of information that everyone can learn from. She gets it and I am so impressed with her."
Harland Stonecipher
CEO, Founder of Prepaid Legal Services, Inc.
"For as long as we have known Lyn-Dee, she has always been passionate about Paying it Forward! She shows great strength that everything is possible and has helped us and so many of our employees rise to the top of their game! Love her spirit and how she truly does touch others to help them accomplish so much and more!"
Daniel and Gena Turpin
Spa Owners - Weston Florida
"Thank you for so many things! For inspiring 1000's from the stage to our one on one sessions Thank you for the many gifts your book has given me! You are an amazing woman of strength and grace. Thank you for all you are doing to make a difference in so many people's lives. Thank you for being Lyn-Dee. I am grateful you have touched my life in so many ways. I love you Lady!"
Nancy Hornerman
Entrepreneur
"Lyn-Dee is very spontaneous, fun and brings on life! She does what you want to do but with a twist of more excitement! She brings on happiness and you feel great, so alive, much better then I have felt in a very long time. I feel alive! So great, I gave up my couch once a week and
now enjoy activities that make me feel alive again with someone who's a good buddy! You never know what she is going to do after you tell her what you like to do, but it's always fun! She's funny and loves to live life on the very edge! And now, so do I! Thanks Lyn-Dee."
Brett Smith
Minnesota
"I felt a kinship immediately with this fast-talking woman with the east coast accent. She was pacing as she speaks, just like I do. Then her words grabbed my heart. Lyn-Dee was telling the story of my marriage, my deepest secrets. I have read a lot of books and spoken to a number of women about domestic violence but I never heard MY story. The detail of feeling that can only be transferred by someone who has been there. I have been able to give that comfort and sister-ship to others but did not know I was missing it until I heard the words, (paraphrasing) 'I spat at the image in the mirror I hated her so.' I literally sucked in my breath and felt as if I held it for the entire weekend. I felt like a zombie. People would talk to me and all I could do was cry. I just wanted to be in her (Lyn-Dee's) presence but that feeling of worthlessness kept me from pushing too hard. I wanted to touch her. Feel her warmth as if making sure what I was experiencing was real. I needed to look into her eyes if I could lift mine. Lyn-Dee stopped and looked at me when we finally met. She really looked at me. She hugged me and everyone went away. She makes you feel important enough to fight for. I talk about her still. People look at me as if I am crazy but I don't care. Lyn-Dee awakened my sense of self-worth. Ever since I have been stumbling to my freedom. Making mistakes and experiencing victories. Getting to know me through this wonderful woman who is more like me than different. I will never forget Lyn-Dee Eldridge on that stage in Chicago. It is one of the most important, defining moments of my life. A person does not always know until later the effect a person or experience will have on them. I knew this was/is huge and life transforming. I took in every moment. I never wanted it to end, even though it hurt like hell.
Thank you Lyn-Dee, for stripping yourself emotionally naked and allowing us/me to see your heart. It gave me the courage to remember to never quit! To never allow myself to sink into that abuse abyss. So many of us are lost there. We don't make it on the news. The emotionally abused die quietly like we learned to live."
Robin Morton
Mother/Survivor - Chicago
"Love love love you, Lyn-Dee Eldridge! I was so incredibly excited and nervous when I was meeting you! I felt confident, calmed, and excited when I left you. You are a special gift"
Rebecca Maddox Packard
NH
"One of a kind and very unique Lyn-Dee has a special gift."
Dr. Madan Kataria
Founder of Laughter Yoga - India
"Lyn-Dee is one of the most dynamic and inspiring speakers available today. She frequently speaks to our staff of 160 employees and always manages to virtually lift people right out of their seats. I've seen very few people with such an uncanny ability to connect with an audience. If you're looking for a high energy speaker who can deliver a message that matters – your search is over."
Jason Tremblay
CEO and Founder of Sell My Timeshare Now
"Had the privilege of personally spending time with Lyn-Dee a couple of weeks ago in Rock Hill, SC. I so love her enthusiasm and drive for living a happy life. Being with her is energizing and motivating to go out and do whatever it is that betters your life and makes you happy! Leaving I felt ready to go conquer the world!"
Pamela Fortenberry Hawkins
SC
"Lyn-Dee taught me to reach for the stars in the early 2000's and nothing and no one could stop me. She showed me the confidence I had deep down and it worked!! She told me, I can be a manager…and I've been one ever since!"
Donna Snyder Buleu
"OMG… Words can not even begin to describe the light that illuminates the room when Lyn-Dee walks in. Her uplifting presence, positive attitude, her willingness to share and teach and mentor….. You don't want to get me started! All I know is we met for a reason and I am blessed that we did!!! Just being around Lyn-Dee changes you. Worth whatever it takes to spend time with her!"
Ronal Reggio
Fla
"Hi Lyn-Dee, Vicki M. here to say thank you so much for yesterday. I didn't even realize how much you impacted me until I was making a lovely sandwich for myself today, that I would've made for somebody else with my Hellmann's mayonnaise and I was singing a child's song. I've had a four-year-old all day and have had the best day. I played in the snow and all the little tidbits from your speaking presentation yesterday were coming back to me, I had no idea that was going to happen. So thank you Lyn-Dee, you are amazing. Now I feel bad I didn't have a testimonial yesterday for you, but I sure do have one today! I feel alive"
Vicki M.
NH
"Well, truth be told Lyn-Dee Eldridge changed my life FOREVER! She taught me and anyone lucky enough to know her how to dream, & how to build something amazing. Most importantly she teaches to build and develop one's self so they can shine in their truest light. She has a way of unlocking the fears of self and triumphantly growing through each of life's steps. She's an amazing teacher, mentor, and friend… I will always be grateful for meeting her. And my business has growth because my mindset is clear."
Becky Weiss Haley
NH
"Let me tell you a bit about purpose. Eight years ago I was in a bad place. I had no idea what to do in life. I was confused, hurting, conflicted, and drowning in emotion. My mom tells me to call you Lyn-Dee and so I do. I called you and talked, cried, and hashed out what was going on. You poured into my life in so many ways during that conversation and I would not have made it to where I am now without that pivotal conversation that changed my life. You have so much purpose and I love you for it. Thank you."
Riona Lefay
Tenn
"**She is an energetic nice woman.
**She brings positive and hopeful energy to the room.
**Inspiring
**very informative and powerful.
**I could connect with what she had to say.
**She's a courageous woman and I admire her bravery.
**Showed how to be happy after a bad situation, she showed me the light to walk towards and keep walking, G-d Bless you Lyn-Dee.
**Lyn-Dee delivers her message with humor and all the facts in a very sincere manner and without pulling any punches. She really got the wheels running for thought about current and past relationships.
**Lyn-Dee is committed and powerful. She shares her story with the warmest passion, you know she's been there. Also, she keeps us glued to her with her wonderful humor. She is funny You will laugh and cry and smile! Thanks, Lyn-Dee, because of you, I'm ready to live my life and start a fresh beginning.
"Lyn-Dee offers a cornucopia of matters that may affect women in unhealthy and violent relationships. These concerns may facilitate an abused woman's consideration of and access to local community services and agencies.
By addressing domestic violence during pregnancy, Lyn-Dee brings awareness to the problem.
Domestic Violence during pregnancy is an attack that puts not just one, but two lives at risk. She raises very important issues that individuals, systems and communities need to identify as the components of long-term support and intervention that must be made available to abused women. Thanks, Lyn-Dee for always paying it forward." Kathy Keller
Executive Director of New Beginnings Woman's Center
Testimonies from some of the students
(names will remain anonymous)
"Lyn-Dee Eldridge was the keynote speaker at our 2009 Take Back the Night, and she revved up the event from zero to 60 in no time. Lyn-Dee is particularly good at reaching the student (or adult) who is hearing — for the first time — the message that love does not equal hurt, and that coming to value yourself may be a slow process, but it is a most worthwhile process. Lynn-Dee gave personal examples of how verbal abuse begins — I don't like your hair that way; why do you wear that dress — and she shared her own success story of how it ended. While I was a skeptic about the "gift bag" at first, when I saw my students blowing bubbles and creating Play-doh people — and sharing their own personal experiences because of the freedom and whimsy these props allowed — I became a believer. Because Lyn-Dee had the courage to take back her own life and then to take her courage and her story on the road, young women have a chance to hear a message that could literally save their lives."
Dr. Donna Decker
Director, Women in Leadership Program Franklin Pierce University Rindge, NH
"Lyn-Dee Eldridge recently attended the Hillsborough County Awards night held November 6th at the Milford Town Hall. Lyn-Dee is a motivational speaker. I had been working on some new improvements for our awards night. After reading all her encouragement advice and positive thought for youth I knew she was the one to ask. She welcomed everyone at the door with a goodie bag and a star to put around their neck that said: "I Choose To WIN!".
It so nice to see people like Lyn-Dee encourage the youth of today and tell them how important they are and they are special.
I surround my self with Children and Horses every day. There isn't one day that I do not have a Childfree day or a horseless day. I am blessed to have such a great opportunity to do this. I am Happy to see Lyn-Dee reach out to the youth that is our future leaders.
Lyn-Dee also passed out two books. On the back of one, I noticed words like…
Goal-Setting, Time Management, Self-esteem, Self-motivation, Dream-building,
Good Habits, these are a few that we also use in the 4- H Program. I have already started to apply the great message in these books on some ideas to share with my own club.
Thank You Lyn-Dee for coming into our 4-H World and sharing all your positive feelings and reminding us to Believe…. "We all can choose to Win!"
Jo Gelinas
4-H Leader Hoofbeats
"Back in the day of New Morning School in Goffstown, NH. Lyn-Dee came to the school and played with the kids outside and showed them how to laugh….. It was so much fun. I have had the other opportunity in other activities like 4H … She is awesome! Xoxoxo."
Jo Jo Ineson Gelinas
NH
"Lyn-Dee is the Chief Happiness Officer of the Happiness Jungle and an inspirational and uplifting personality. She truly takes lemons and make lemonade and then makes lemon meringue pie! She has pulled herself up by her emotional bootstraps and now represents the embodiment of the positive effects that an attitude of gratitude can have on one's life and relationships. She is infectiously contagious."
Ata Sarajedini
Dean Charles E. Schmidt College of Science FAU
"So I am from Tewksbury Memorial High School and it was my first year in the HS yes I am a freshman haha. but anyway I was SOOOO glad I was in the HS to hear Lyn-Dee's speech. I went home right away and told my mom about your amazing journey. Everyone is wearing their pins on their backpacks and I think you made a difference at my school. I've made amazing friends and realized we don't know everyone's story so there's no need to judge. Thank you so much for being who are we need more ppl like you! I thought since u told us were welcome to talk to you I would let you know how I felt about your speech. Thanks again"
Rachel Batalis
Student xoxo♥
"I absolutely love Lyn-Dee Eldridge and the Happiness Jungle. The cornerstone of what she and her organization have to offer is an infusion of joy, love, enthusiasm, humor, humility, compassion, and inspiration. One event with her and your life and/or organization will never be the same. Pick up the phone and call her. Not only will you not regret it, you will be introduced to an "infectious way of being" that will blow your mind. She is that good!"
Richard Hunnewell
CEO - CVO - Founder - Palm Beach Entrepreneur Mastermind
"Lyn-Dee comes from the heart. Her compassion and paying it forward attitude make her an amazing teacher who's lived her lessons. Lyn-Dee draws us out of our places of hurt and pain with her smile, wisdom and knowledge. The world is fortunate to have this great teacher in our midst."
Gali Sinclair
MHT, CNC, MCLP, MTLT International Award Winning Speaker
"Lyn-Dee's straight forward, honest and raw approach breaks down all barriers and allows you to absorb and embrace her information. Her huge heart makes you feel like you've been best friends forever. Her style is entertaining and genuine."
Tracy Broughton
Miss Black California
"Lyn-Dee, you are amazing. You spoke at our sales convention 1 month ago and you had everyone talking notes and smiling and nodding from the moment you got on the stage to speak with all approximately 10,000 of us. It was clear, you walk your talk and are extremely powerful because you aren't afraid to share all your stories from business growth development to personal development. You changed my life in more way than you will ever know. From being a better businessman to a better husband and father. You turned my stinking thinking around and now my world is a better place. My family thanks you and my business thanks to you! Forever indebted to you Keep shining and spreading your gift. Everyone needs you. EVERYONE!"
Scott
Arizona
"Lyn-Dee is a powerful speaker who can get even the most reluctant person out of their seats and into action. I was in her audience for 15,000 and I felt as if she was speaking directly to me. She has no fear to tell it like it is and has a fantastic insight to get to the root of the situation."
Ron Sweet
Entrepreneur - FL